Contact:
Parc des Expositions, 9
6700 Arlon

How to get there
T : +32 (0)63 22 06 13
archives.arlon@arch.be
Opening hours:
Tuesday to Friday: 9 am to 4.30 pm.

July and August: 9 am to 12 am and 1 pm to 4.30 pm => closed between noon and 1 pm.

Closed on Monday, Saturday, Sunday and public holidays.

Click here for the complete list of closed days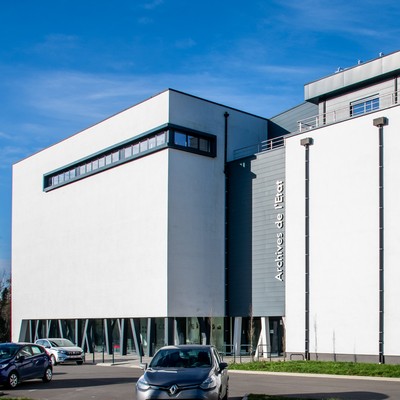 See all photos
Head of Service: Vincent Pirlot.
Archivists: François Moreau, Julie Chardome.
Reception, Reading Room, Stacks Management and Maintenance: Bernadette Bauvir, Michaël Iwanyk, Stéphane Krier, Christelle Talbot.