Contact:
Vaartstraat, 24
3000 Leuven

How to get there
T : +32 (0)16 31 49 54
F : +32 (0)16 31 49 61
rijksarchief.leuven@arch.be
Opening hours:

Click here for the complete list of closed days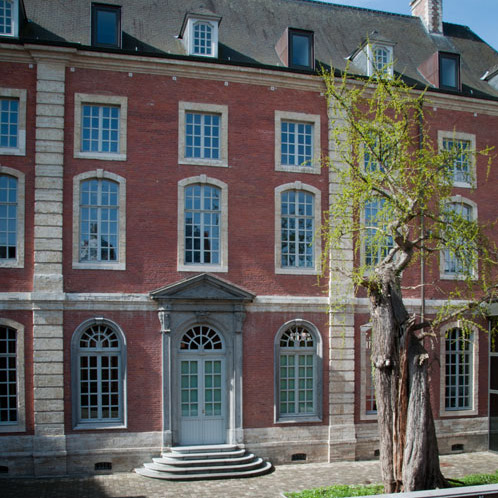 See all photos
Summer opening hours
In July and August, the reading rooms of the State Archives remain open! However, they will close between noon and 1 pm, except at CegeSoma. The reading room of the National Archives will open its doors at 9.00 am instead of 8.30 am, from Tuesday to Friday. The usual opening hours will apply again as from 1 September 2018.
The State Archives holds a real treasure of cartographic materials, but handing out original maps and plans in the reading rooms bears the risk of deteriorating the state of conservation of these documents. Indeed, repeated unrolling and rolling-up of these maps and plans that are sometimes of considerable size has taken its toll on the documents, which called for a large-scale digitization campaign. In recent years, some 60,000 maps and plans were digitised. This number increases steadily. Roughly 44,000 of these digital images have been processed and are now available for research.

&nbsp
Read more
New appraisal guidelines for the municipalities in Flanders
Head of Service: Eddy Put.
Archivists: Marc Carnier, Valerie Vrancken.
Reception, Reading Room and Stacks Management: Ilse Geudens, Suzanne Jannis, Martine Tuyls.
Maintenance: Joke Ver Elst.