Contact:
Bagattenstraat 43
9000 Ghent

How to get there
T : +32 (0)9 265 76 70
F : +32 (0)9 265 76 79
rijksarchief.gent@arch.be
Opening hours:

Click here for the complete list of closed days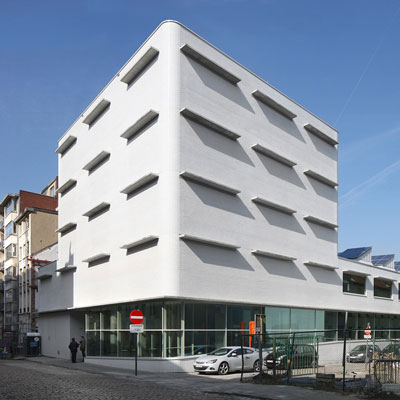 See all photos
Adaptations of our search website "Searching the State Archives' collections"
ATTENTION! Due to absolutely essential adaptations of our search website "Searching the State Archives' collections" and the overhaul of our server infrastructure, temporary technical issues and partial or full disruptions of the website service (for example login errors when trying to consult records or errors while creating a new account) may occur between Friday 17 November and Monday 4 December. We apologise for any inconvenience.
The State Archives holds a real treasure of cartographic materials, but handing out original maps and plans in the reading rooms bears the risk of deteriorating the state of conservation of these documents. Indeed, repeated unrolling and rolling-up of these maps and plans that are sometimes of considerable size has taken its toll on the documents, which called for a large-scale digitization campaign. In recent years, some 60,000 maps and plans were digitised. This number increases steadily. Roughly 44,000 of these digital images have been processed and are now available for research.

&nbsp
Read more
New appraisal guidelines for the municipalities in Flanders
Head of Service: Paul Drossens.
Archivist: Joke Verfaillie.
Heads of Research Projects: Thibaut Matthys, Caroline Staelens.
Reception, Reading Room and Stacks Management: Johan Buyle, Jurgen Cazaux, Tania Fol, Hilde Janssens, Sofie Lengeler, Jean-Pierre Lescroart.
Maintenance: Rosita Driessen, Nena Uyttendaele.