Contact:
Avenue du Pont de Luttre n°74
1190 Forest

How to get there
T : 02 524 61 15
archives.bruxelles@arch.be
Opening hours:

Click here for the complete list of closed days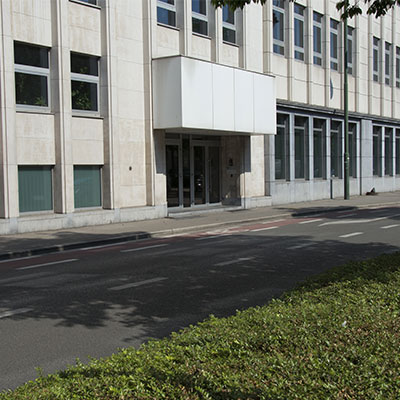 See all photos
Our reading rooms are open again - Make an appointment!
As from 16 June 2020, all reading rooms of the State Archives are open again for the large public, upon appointment and wearing a face mask is mandatory.
Reservation of workspace in the reading room must be made by e-mail to the State Archives in question at least 2 workdays before the visit. You can find the contact details of our repositories here. Please consult the special preventive measures against Coronavirus/COVID-19 to best prepare your visit.
Meanwhile, we continue to extend the online valorisation of archives and finding aids.
In order to somewhat alleviate the effects of the long closure of our reading rooms, all scheduled repository inventorying activities for 2020 are cancelled.
All public events, colloquia, group visits, receptions, book presentations, training sessions, etc. are cancelled until 1 September 2020.
During the summer months, the reading rooms will continue to close between noon and 1.00 pm.
Stay up-to-date via this page or and our Facebook page.
The State Archives holds a real treasure of cartographic materials, but handing out original maps and plans in the reading rooms bears the risk of deteriorating the state of conservation of these documents. Indeed, repeated unrolling and rolling-up of these maps and plans that are sometimes of considerable size has taken its toll on the documents, which called for a large-scale digitization campaign. In recent years, some 60,000 maps and plans were digitised. This number increases steadily. Roughly 44,000 of these digital images have been processed and are now available for research.

&nbsp
Read more
Head of Service: François Antoine.
Archivist: Harald Deceulaer.
Reception, Reading Room and Stacks Management: Pascale Haustrate, Agnès Nyiramisago-Trouveroy, Vanessa Romand, Marnix Tanghe.
Maintenance: Malgorzata Gajewska, Alexia Perez Vega.